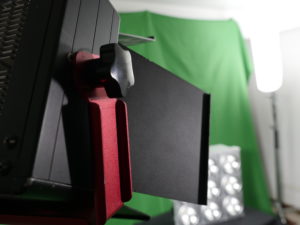 These pictures give a general idea of how LedsFilm LED lights will look like , inside a small studio.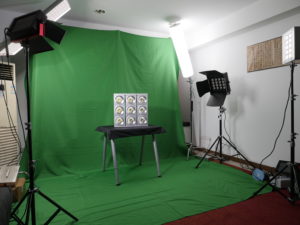 In the center, it features our new 1000W LED Film light, with 100W individual chips.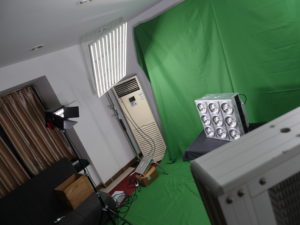 On the top left, close to the ceiling, it's installed our Panel LED Head-Light (600W).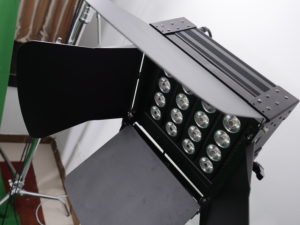 This is Rado 95, 300W: high lumen, CRI 95, small and portable, green-spike free and energy efficient.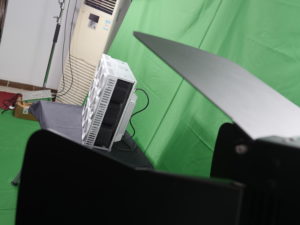 Our Hard Lights have a efficient heating dissipating technology, where plate and sink are a single part.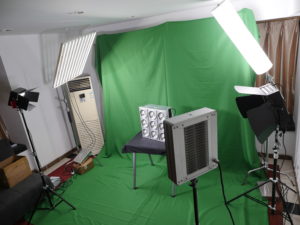 The Candor, in the right side of the picture, is a 360° oval-shaped soft light, cloaked with a filter, which simulates a natural light environment.